Campaign Manager Certification
Let us help you grow your business through the web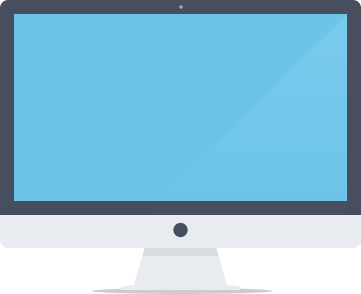 Google Marketing Platform Product Certifications identify qualified users who demonstrate the ability to perform critical tasks and workflows with Platform products. The certification exams are designed for users with real-world, hands-on experience using Google Marketing Platform products, and test on specific predetermined criteria aligned with critical job tasks. The certification exams are not recommended for users who don't have direct product experience.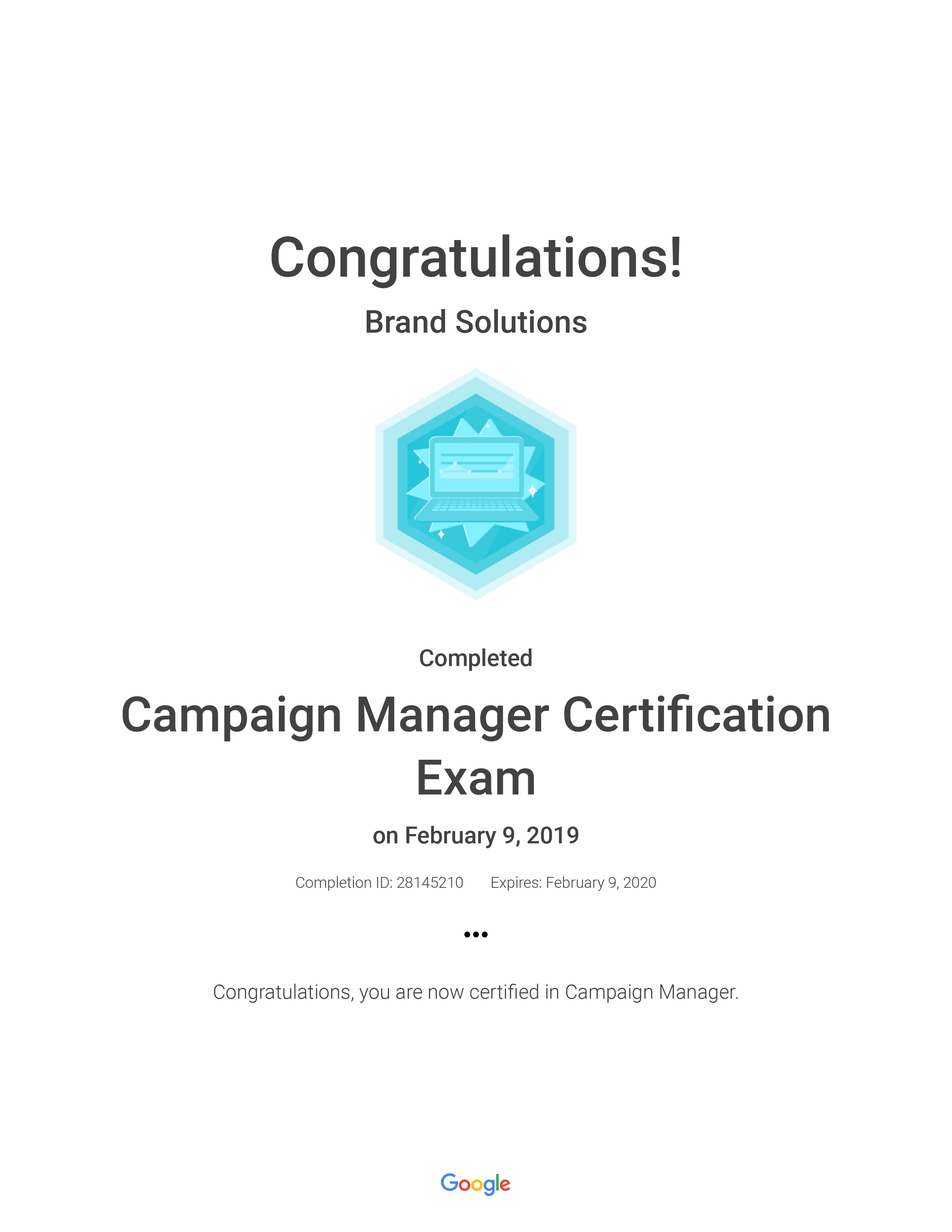 Certification requirements
Campaign Manager Certification Exam
Course Length
3.5 Hours
Results
RENEWED - Passed on February 9, 2019
Campaign Manager Certification
About this exam
The Campaign Manager Certification exam covers planning, implementing, reporting, and troubleshooting reservation buys, while working across partners. It also assesses ad tag delivery, measurement, and troubleshooting methods used to optimize performance.
Users completing this exam should be experienced users of Campaign Manager. This exam covers broad product use from trafficking to reporting. Specialized roles (such as Agency Planners) may not be well aligned to the broad knowledge tested by this exam.
The knowledge tested in this exam aligns with the following roles:
Get new case studies by email: